In this membership, you will...
Activate Self-Healing and Discover Inner Freedom
REGULATE™ Level 1 Course & Live Class Support:

START HERE! Foundational Brain-Body Neural Retraining For Self-Healing Chronic Illness, Pain, Anxiety, and More.

INTEGRATE Level 2 Course & Live Class Support:

The Mentorship of Healing Emotional Triggers and Core Wounds

LIBERATE Level 3 Live Class Support

Deeper Practices for Boundaries, Relationships, Work Issues and more
Membership: $96/mo and includes all 3 levels & Live Classes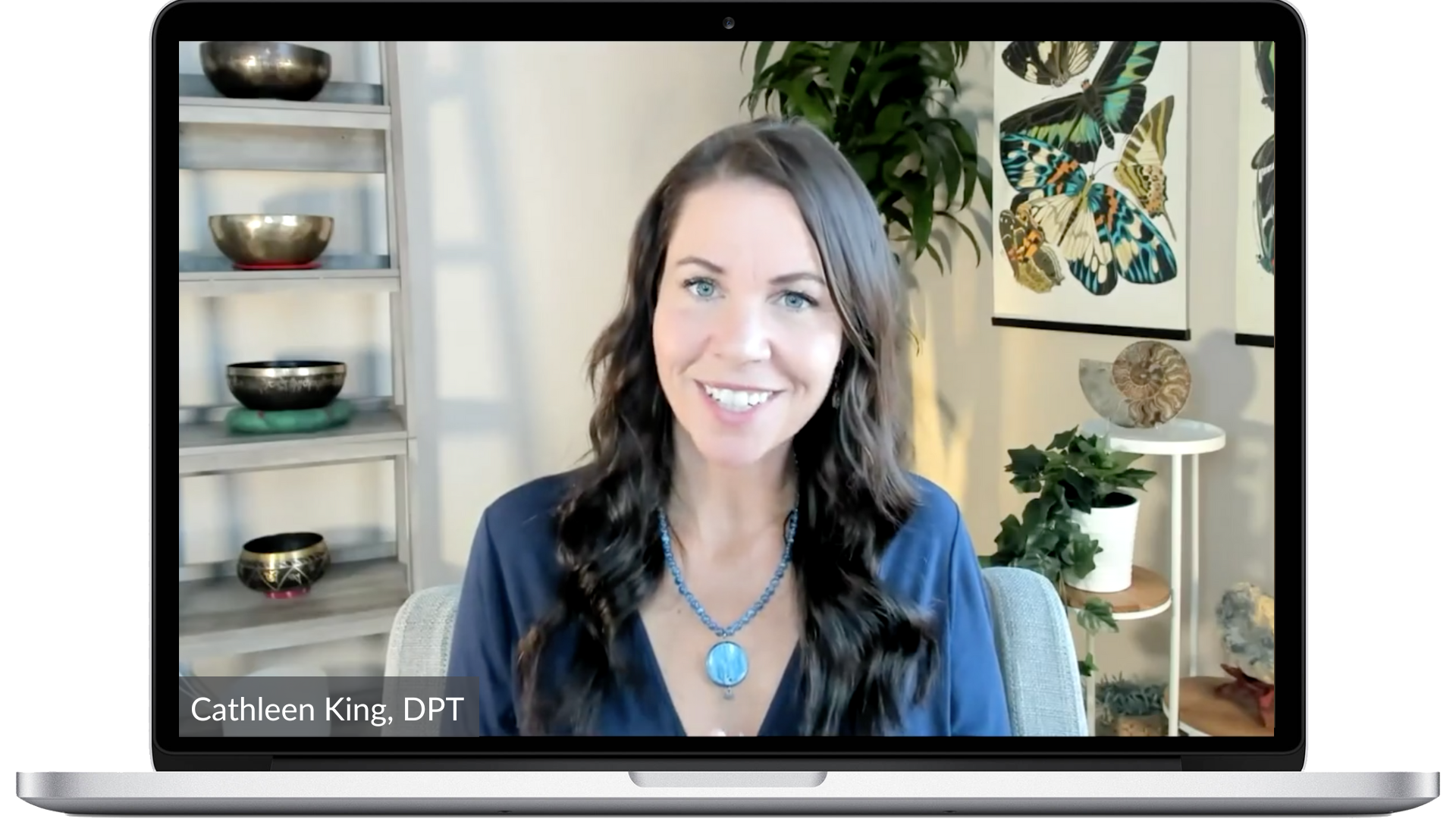 Primal Trust™ Academy & Community Membership
INCLUDES ACCESS TO EVERYTHING LISTED BELOW
START HERE – LEVEL 1 REGULATE
Revolutionary Brain Retraining and Nervous System Regulation Program – Complete In 2-3 months
It's brain retraining, body-based somatic practices, vagus nerve toning, polyvagal understanding and it's trauma processing.  Regulate™ weaves it all together in a streamlined way.  PLUS we have almost daily live support classes and a robust community to help you along the way!
When I was on my healing journey, I was taking practices from all of these different people and all these different programs, I thought "how can I put this all together?"
That's what I've done for you and was the first to create a multifaceted program in 2019.  I've taken over 7000 through my process and learned what works. I've taken the guesswork out of it for you, and I carefully guide you through the entire journey of becoming a master of your own nervous system.
I also help you to understand why you might have bumps along the way, why sometimes trauma starts to pop up as you start to heal, and what to do about it.
You will gain an in-depth understanding of how resolving cell danger response is key to helping you self-heal from a variety of conditions.  We implement trauma-informed practices with a polyvagal approach throughout the program.

In Regulate™ you will gain a complete understanding of:
The Science of the Chronic Stress Response & Cell Danger Theory
Polyvagal Theory and Somatic Awareness
Vagus Nerve Toning
Neuroplasticity- Brain Rewiring
Somatic Movement and Presence practices
Trauma Healing Principles, /Breath Work and more.
Implementation of daily brain-body neuro retraining practices
This is a 2-4 month online comprehensive program.
Modules are released WEEKLY
The Level 1 Regulate™ program is designed for anyone experiencing chronic stress related conditions including:
Mental Health: Anxiety, Panic, Depression, Insomnia

Immune Health: Lyme Disease, Chronic Fatigue, Long Haul Covid/Viral Infections, Autoimmune

Physical Health: Chronic pain, digestive issues, hormone imbalances

Emotional Health: Mood, Relationship/Attachment Stress

Allergies: Food and Chemical Sensitivities, EMFs

Trauma: Co-dependency, Fawning, PTSD
Level 1 Regulate™ Comprehensive Brain-Body Neural Retraining
This is a 2-4 month online comprehensive program.
Modules are released WEEKLY
During the launch period, there will be additional Level 1 offerings:
– Live weekly Q&A sessions hosted by Dr. Cathleen King, DPT.
– Live weekly Regulate™ Integration sessions, hosted by Tammy Metz, MSPT
Check out the entire course outline below!
Level 1 Regulate™ is available to all members of the Primal Trust™ Academy and Community.
This revolutionary course has taken over 3 years to put together.  Dr Cat feels its the most extensive, thorough, complete nervous system guide on the market!
The course is highly structured and you are guided every step of the way. You will be given specific guidelines of which tool to use when, how your daily routine can be set up with many options for customization.
A complete workbook for each module is included. The course is 30 hours total watch time.
Regulate™ Course Outline
Introduction To Regulate™
(4 lessons) 44 minutes watch time
Lesson 1- Overview of who this for and what we address

Lesson 2- Dr Cat's Healing Story

Lesson 3- Origins of Primal Trust Regulate

Lesson 4- Primal Trust Vision and Mission
Module 1: Understanding The Science Of Stress
(9 Lessons) 5 hours 22 minutes watch time
Lesson 1: What is the Chronic Stress Response – General Adaptation Syndrome (GAS)
Lesson 2: Chronic Stress and Limbic System Impairment – Brain-to-Body Stress Cycle
Lesson 3: When Stress Doesn't Stop – Limbic System Overactivation
Lesson 4: Inflammation and Cellular Danger Patterns – Understanding the Mind-Body Connection
Meditation/Break – Guided "I am okay" practice
Lesson 5: Who Gets Stuck In Stress & Illness? Trauma Types and Influences
Lesson 6: Cell Danger Response – Mitochondria and Cellular Threat
Lesson 7: Specific Conditions  Related To Chronic Stress – Lyme Disease/Infections Long Haul Covid, Chronic Pain, Mold and Chemical Sensitivities, CFS, Anxiety, POTS, Digestion
Lesson 8- Regulate™ Core Tool #1- Awareness- Pattern Interrupt- Be Here Now Practice
Lesson 9: Module 1 Summary – Homework and Symptom Talk Guidelines
+

2x Q&A / Summary Sessions
Module 2: Polyvagal Theory and Mapping Your Nervous System
(4 Lessons) 2 hours, 7 minutes watch time
Lesson 1: What is the Polyvagal Theory? What is the vagus nerve?

Lesson 2: Polyvagal mapping:  What is the current state of my nervous system?

Lesson 3: 5 Reasons why we may feel worse before better

Lesson 4: Summary/ Homework – Using polyvagal mapping to help move out of chronic stress responses 

+

2x Q&A / Summary Sessions
Module 3: Vagus Nerve Toning
(7 Lessons) 3 hours 47 minutes watch time
Lesson 1: Intro – Why use nervous system calming tools?
Lesson 2: WHAT is the vagus nerve? Why use vagal toning practices
Lesson 3: Vagus Toning – The Breath and Sound
Lesson 4: Vagus Toning – Eye Yoga (functional neurology exercises to improve brain processing)

Lesson 5: Additional Vagal Toning Ideas

Lesson 6: What Can Happen as You Apply the Tools of Regulation

Lesson 7: Summary and Daily Practice Guidelines 

+

2x Q&A / Summary Sessions
Module 4: Brain Retraining Home Program
(9 lessons)  5 hours 29 minutes watch time
Lesson 1: What is brain retraining/ self-directed neuroplasticity

Lesson 2: Why we target the memory and visual centers of the brain

Lesson 3: The 5 components of Primal Trust™ ABC Dimensional Shift Brain Retraining (Developed 2019)

Lesson 4: How to do ABC Brain Retraining (Developed 2019)

Lesson 5: What to focus my visualizations on and help with intrusive images

Lesson 6: Why Change is hard

Lesson 7: Dealing with triggers

Lesson 8: Limitations of brain retraining

Lesson 9: Summary/ Homework 

+

2x Q&A / Summary Sessions
Module 5: Somatic Awareness and Movement
(9 lessons)  4 Hours 2 Minutes watch time

Lesson 1: What is somatics? Bottom-up approach

Lesson 2: Somatic Awareness: Neuroception, interoception and more

Lesson 3: Somatic Orienting Practices 

Lesson 4: Somatic Movement Overview

Lesson 5: Somatic Movement Practices 

Lesson 6: Riding The Polyvagal Wave With Somatics

Lesson 7: General Movement Options

Lesson 8: Pacing

Lesson 9: Module 5 Summary 

+

2x Q&A / Summary Sessions
Module 6: Trauma Healing & Breathwork
(8 lessons)  5 hours 30 minutes watch time
Lesson 1: What Is Trauma? How Does Trauma Occur?
Lesson 2: Trauma Healing & Proper Sequencing Of Treatment
Lesson 3: Breaking The Trauma Response Loop Tools
Lesson 4: From Primal Fear To Primal Trust
Lesson 5: Trauma Presencing Guided Practice
Lesson 6: Breathwork Overview and Basic How-To Guide
Lesson 7: Advanced Breathwork- Creating Safe Sympathetic Activation
Lesson 8: Module 6 Summary +

2x Q&A / Summary Sessions
Module 7: Putting It All Together and Next steps
(5 Lessons) 3 hours 33 minutes minutes watch time
Lesson 1: What's At The Root Of It All – Addressing Core Influences

Lesson 2: The Transformational Journey – Beyond Level 1
Lesson 3: Reclaiming The True Self – Recharging The "Body Battery"
Lesson 4: FAQ- What Might Be In The Way Of Healing? And Regulate Practices Overview
Lesson 5: Closing Remarks and Final Meditation
Join Today!

After Level 1 is Completed…
Primal Trust™ Mentorship – Integrate
Healing linger emotional triggers and trauma patterns using neuroplasticity, 'parts work' and trauma-informed healing practices.  Plan 2+ months on level 2 materials.
Primal Trust™ Mentorship allows you to move past your resistance, your inner protective responses and live a life you love.  This unlocks even deeper self-healing using a combination of inquiry, neuroplasticity and somatic practices.
Prior Learning Requirement: Must Complete Level 1 Regulate™
Join Now
Level 2 program, the Primal Trust™ Mentorship, is an advanced program of Healing and Transformation.
Taking Brain And Nervous System Healing to the next level, this mentorship is to help you heal inner attachment wounding, repattern trauma responses, and experience a deep self knowing called Adult Main Personality development.  This mentorship has been by far the most successful program I've developed in helping others find liberation from chronic illness and is not to be missed.
In the Level 2 Primal Trust™ Mentorship, we have a NEW simplified version (2023) and a comprehensive program (2022).
For best results, we recommend doing both versions, beginning with the full comprehensive 2022 course.
Our goal is to REMODEL memories, emotions, and beliefs in order to integrate the past with the present in a healthy way that helps reveal your TRUE SELF IDENTITY.
10 Module Recorded Program
Brain Rewiring Attunements
Recorded Q&A mentoring
Live Group Study Sessions
Fully guided workbooks 
"For those who have been utilizing brain retraining/neuroplasticity work to heal from chronic illness there can come a time where there's a knowing that something a bit deeper needs to be explored. There becomes a desire to go within and explore the patterns and trauma that may have been buried beneath the surface, the ones that primed the body for the original dis-ease. Cathleen's Primal Trust Mentorship provided the tools I needed to fill in the gaps in a way that was effortless for my nervous system to integrate and allow for the new discovery of self-expression and self-empowerment unique to only me. Where retraining is brilliant at starting the ball rolling to reestablish health and function, Cathleen's course provides the map back to true self, a vibrant, purposeful life and knowing that whatever life offers up, I can and will handle it."
– Dawn Minami – Primal Trust Graduate and Life Coach
Mentorship – Both Simplified (2023) and Comprehensive (2022) Versions
(Must complete Level 1 Regulate™ first)
10 Core Classes/Brain retraining attunements for emotional repatterning

10 Recorded Q&A Sessions

Simplified and Comprehensive Version Workbooks

20+ Bonus tools and classes

Study Group Options, Live Q&A's, Integration Classes

Experiential Journey Groups (Upon availability – at extra cost)
All classes contain evidence-based neuroscience and somatic awareness principles
Introduction- Awareness breath and orienting
Class 1 – Inner Identity Awareness
Class 2 – True Self Discovery Process
Class 3 – Standing in Your Values/There's Nothing To Fix
Class 4 – Daily Structure Sheet
Class 5 – Inner Conflict Resolution Process
Class 6 – Vision Quest/True Purpose
Class 7 – Divine Neutrality
Class 8 – Self Resourcing and Heart's Truth
Class 9 – Self Generating Primal Trust Frequency

Ongoing Neuro-Retraining Community Teachings – Liberate
Ongoing transformation through being resourced in community
The Advanced Community Teachings
LIVE and recorded classes with Dr. Cat and other lead mentors. Includes an extensive resource library of Level 3 teachings!
Prior Learning Requirement: Must Complete Level 1 Regulate™ and Level 2 Mentorship consecutively.
Join Now
Current Level 3 Teachings
Live class series: Expansion and Integration with Simona Irwin, Primal Trust™ Mentor.
Level 3 classes in this series will build on the final class of the simplified mentorship, and touch on common challenges and practical long-term tools and mindsets that continue this life-long transformation.
Group & 1:1 Mentoring For All Levels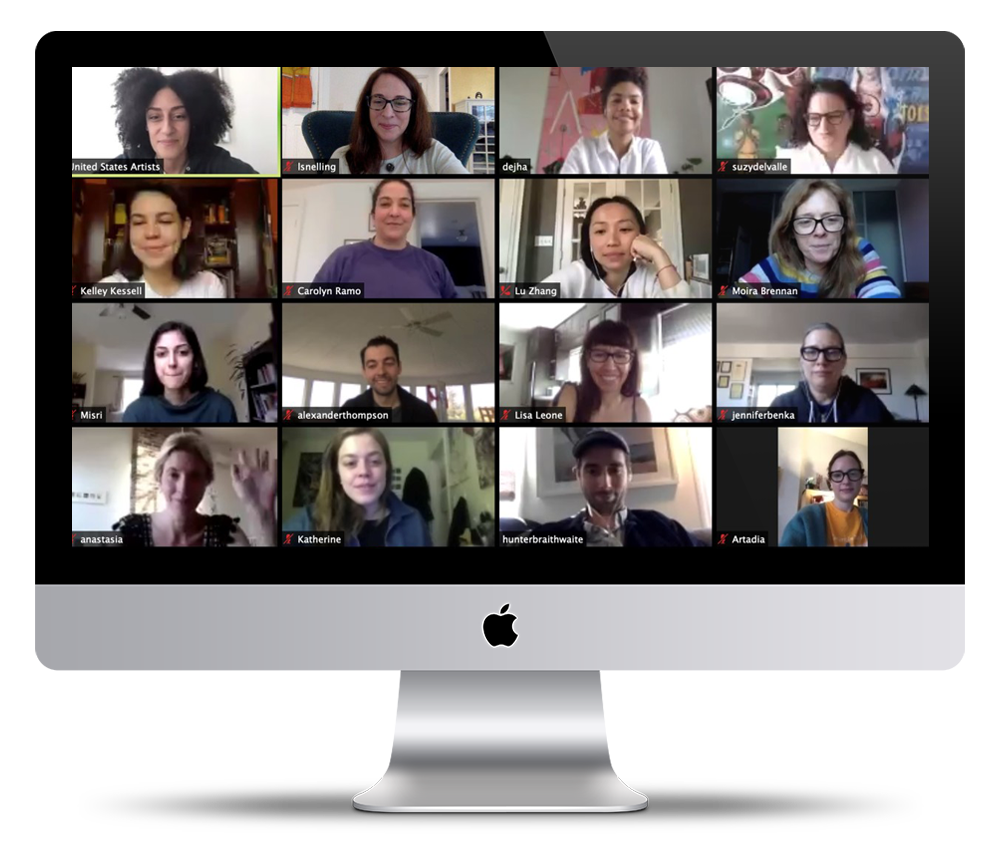 Included!
Weekly Live Community Classes
Live Weekly Class Schedule: Time varies between 5am-8 pm PST, held on zoom
LEVEL 1 LIVE COMMUNITY CLASSES
Brain-Body Neural Reset Classes for daily calming help
Level 1 Live Q&A Sessions with Dr Cat and Mentors
Level 1 Integration Classes
"Elevate and Regulate™" Classes
Sound Healing, Somatics, QiGong, and More!
Level 2 Live Q&A Sessions with Dr Cat and Mentors
Level 2 Integration Classes
Level 3 Advanced Mentoring with Simona Irwin, Primal Trust™ Mentor, Dr Cat, and Others
More than just online classes:  Look at all the live teachings/group support just this week! Come join us!

All of these products and services are included in your monthly membership!
2022 Level 1 REGULATE™ Comprehensive Brain-Body Neural Retraining 
Level 2 Primal Trust™ Mentorship
2022 Primal Trust™ Advanced Mentorship Comprehensive Training

2023 Primal Trust™ Advanced Mentorship 

Simplified

 Training
Live Classes & Drop-in Sessions
Live Community Mentoring Classes and Practice sessions

Body Brain Neural Reset – 20 minute drop-in sessions. Regulate alongside your community 
Level 3 & Community Video Library
Live Advanced teachings and ongoing community support

Video Library of all levels classes
Forum & Study Group Community Support
Receive personalized guidance by lead Primal Trust™ mentors and others

 

Community of Fellow Heroes on the same path!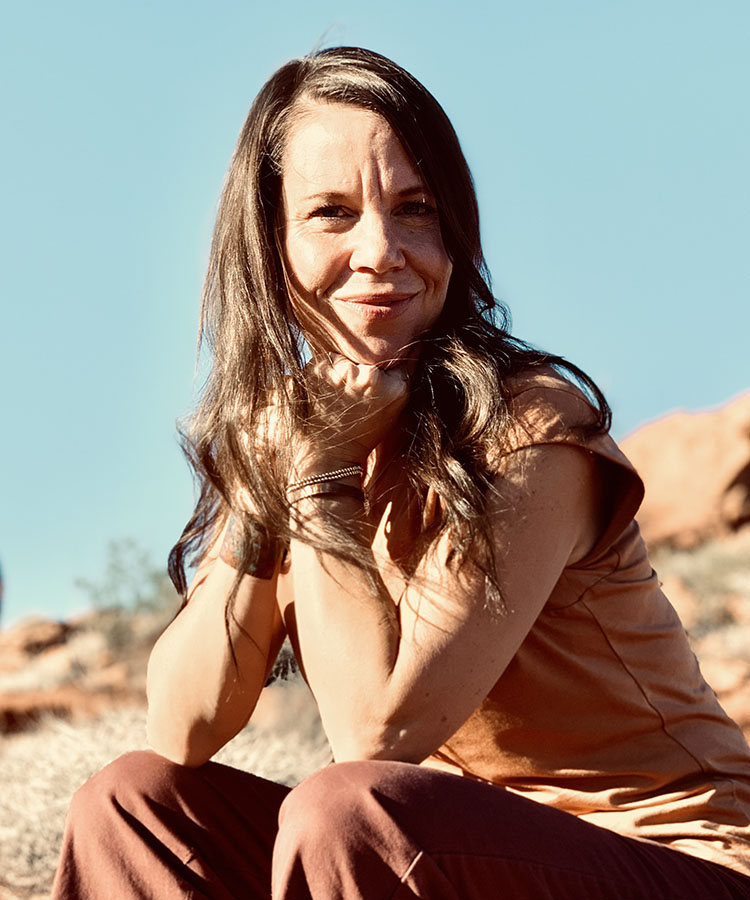 Many people spend thousands of dollars every year trying to recover.
I am providing all of this value, the training & support, in-person and recorded, for an all-in cost of just
Billed monthly at $96
No Hidden Fees – Cancel Anytime 
     or
get 2 months FREE
*with an annual subscription